Wireline Logging
Get The Right Service Provider
Wireline logging is a vitally important service to the mining industry and one where failure to deliver quality results, on time, can make it a very expensive one.
Borehole Wireline has been providing wireline logging & borehole data services since 2005. Our history is based on our dedication to achieving the highest quality standards in our field. A culture of service excellence is shared across the entire business, from Directors to Wireline Operators. This commitment to client satisfaction via the consistent delivery of high quality logging data, in a safe and timely manner, has been fundamental to Borehole Wireline's long term client relationships.
Reasons To Choose Us As Your Wireline Logging Service Provider
Full Accreditation ISO 9001, ISO 14001 and AS/NZS 4801
State of the art logging equipment
An uptime greater than 99.9%
Configurable probe stacks to maximise productivity
Calibrated geophysical probes and data to enhance accuracy of results
Accessible bases in South Australia, Northern Territory & Queensland
Flexibility of logging equipment from portable- air freight friendly for very remote regions to deep hole (up to 2000m) equipment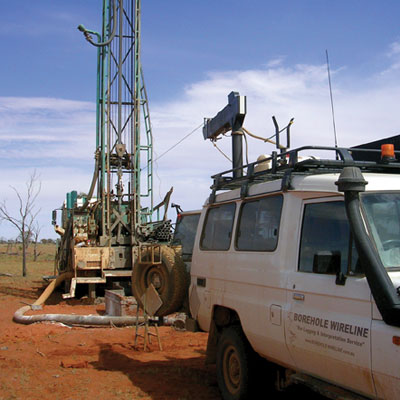 Click here to find out more about our Wireline Logging Equipment.
Reliable Wireline Logging Equipment
At Borehole Wireline we understand that having state of the art logging equipment is just the beginning.
Best in class equipment needs to be utilised to its full potential by experienced operators and be properly calibrated and maintained.
This is exactly what we do.
Therefore Borehole Wireline clients are able to relax knowing that they are receiving the most accurate results available.
Our current logging suite employed on our 1100m or 2000m winches includes:
Best in class digital logging equipment designed and built by Geovista Ltd.
New equipment that in many cases has been designed and developed with the assistance of Borehole Wireline to ensure outstanding service delivery.
Stackable probe systems that allow clients to minimise runs by combining surveys into a single run.
Calibration information attached to every probe and tracked and reported to clients according to agreed requirements
With a full range of probes we will meet your project requirements.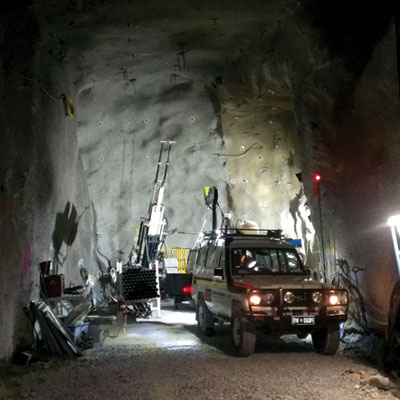 Logging Units
Borehole Wireline's logging units are 4×4 diesel, ADR approved, engineered weight upgraded.
They have electric winches with speed and tension control plus auto cable spooling and a remote control. They also have variable logging boom systems and on board water with wash down hose for uranium contamination control and asbestos dust suppression.
All logging units are equipped with GPS tracking, and can be equipped with mobile internet for those projects requiring short turn around times on data.
Our logging unit team comprises of 3 different types of units:
Standard Units
Allows for up to 1000m depth
Toyota based with airbags
Easy access to remote locations
Air conditioned
Fully self contained
Deep Logging Unit
Allows for up to 2000m depth
Isuzu based with airbags
Hiab boom system
Air conditioned for logging in
Fully self-contained
Specialist Logging Unit
Specifically designed units for client specific projects
Includes in mine deployment
Portable, blast hole, underground
Proven reliability and speed
Highly efficient and ergonomically designed to reduce set up times and enhance productivity